About Harborview Dental Health
General, Cosmetic, and Restorative Dentistry
Harborview Dental Health Practice & Core Values
---
Having a healthy smile influences how we relate to the world and especially to those we love. It's an honor to provide someone dental health and a nice smile! I work hard to deliver the kind of care I'd want for myself in a calm, nurturing environment. I'm also fortunate to work with a wonderfully capable and compassionate staff of Harborview Dental Health. We take the time to get to know you personally and make you comfortable. We offer a full spectrum of comprehensive oral care, and will work with you to create a dental health plan customized just for you! We see patients on time as a sign of respect, and never rush our time with you. Harborview Dental Health will always carefully explain care options so that we can meet patients' needs. Payment plans are available.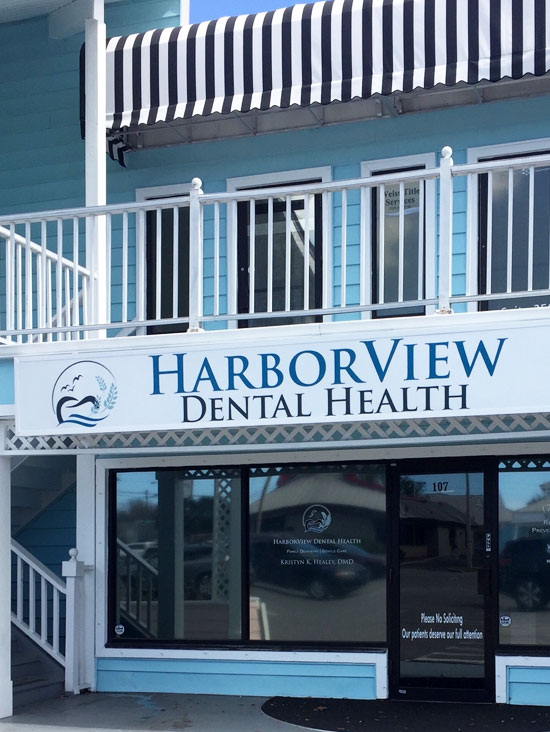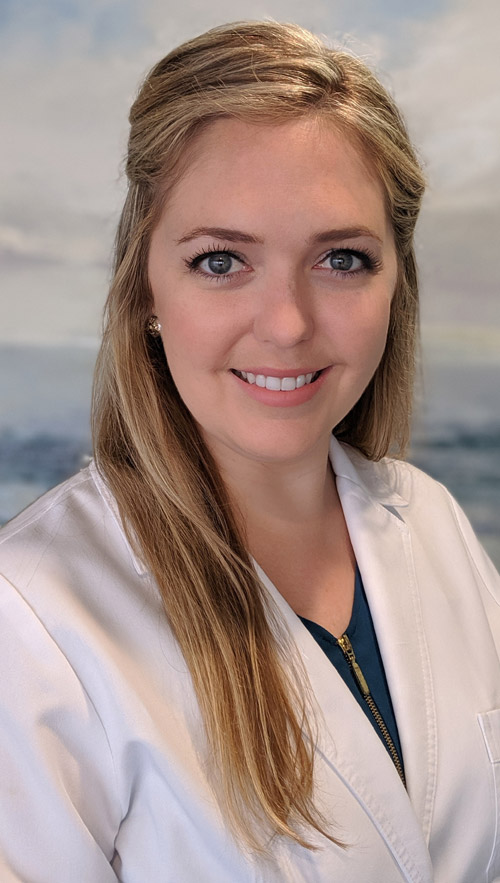 Meet
Dr. Healey
Born and raised in the Tampa Bay area, Dr. Healey is a graduate of Palm Harbor University High School International Baccalaureate (IB) program.  She attained a Bachelor of Science degree in Biology from the University of Florida as well as a Doctor of Dental Medicine degree from UF College of Dentistry.  Following doctoral training, Dr. Healey elected to pursue advanced training in General and Hospital Dentistry at the Mountain Area Health Education Center in beautiful Asheville, North Carolina.  This rigorous program provided in-depth training in advanced procedures encompassing comprehensive care in expanded areas of restorative dentistry, implants, surgery, sedation, dental emergencies and management of patients with complex medical issues.
Dr. Healey is honored and thrilled to take over the Harborview Dental Health practice from Dr. Linda Johnson, whom she has known for many years, including as an intern in this office as a college student. As a friend and mentor, Dr. Johnson has played an integral part in shaping who she is as a dentist today. Dr. Healey is very excited to continue her and the Harborview Dental Health practice's reputation for the best dental care that is personalized, gentle and using the latest research and technology.
In her spare time, Dr. Healey enjoys travel, hiking, kayaking, cooking, and yoga. She is an animal lover and has been a volunteer with the Humane Society's foster program. A big football and hockey fan, on the weekend you can usually find her cheering on the Florida Gators and Tampa Bay Lightning!
Relax
Comfortable Care And Fear Control
I'M EMBARRASSED
After fear of cancer, fear of the dentist is the #2 healthcare fear. More than 50% of Americans do not visit the dentist in a year, many out of fear. But just because you're afraid, doesn't doom you to a life of poor dental health, ugly teeth and eventually dentures! I can help you overcome your anxiety and get the care you need.
CAN YOU HELP ME?
First, I find out what is making you fearful – did you have a bad experience as a child? Have you had trouble getting numb and treatment hurt in the past? Do you have questions about what treatment involves? Do you understand how your treatment will be done? Once I know what it is that bothers you, I can address that need.
HOW CAN I RELAX?
There are several ways that we can help you be more comfortable. First, we are sure that you're never in pain, cold, hungry or just need a break. We carefully explain what we'll do to help you feel confident in your choice for care – or if you'd rather not know much about what we're doing, we don't have to share it.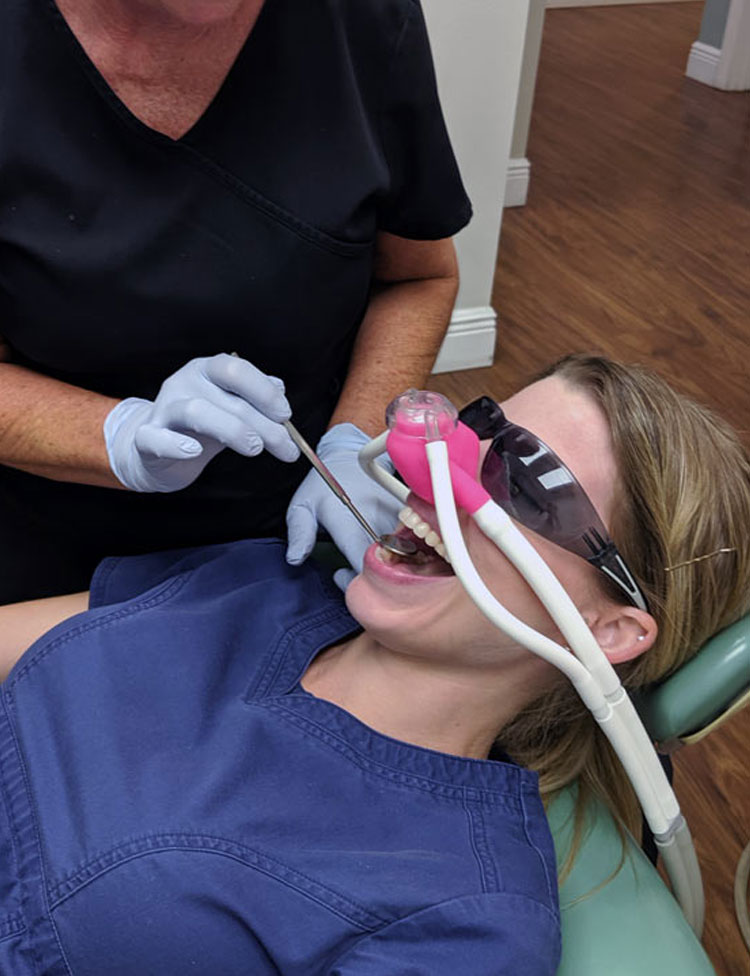 Nitrous Oxide
Nitrous oxide is a harmless gas sometimes known as 'laughing gas' or 'sweet air'. It does NOT put one to sleep nor render one unconscious in any way; normal communication is completely possible. Nitrous oxide merely relaxes our patients and allows them to have dental care more comfortably and happily! We use local anesthetics with nitrous oxide, but the patient generally just doesn't care. Feeling relaxed makes it less likely that the patient will interpret any sensations as painful. I so want patients to be comfortable that I don't charge for nitrous oxide as do most dentists. I'd prefer you be relaxed!
Call: (727) 785-4716
2706 ALT 19 SUITE 107 PALM HARBOR, FL
Working Hours
Monday – Thursday 7am-4pm.