Consultation, Exam, x-rays, and Cleaning for only $200!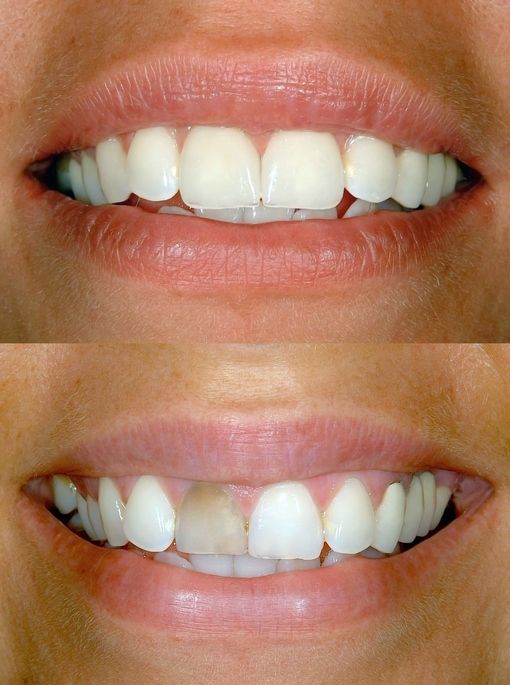 Preview Results With Digital Imaging
"A picture is worth 1000 words".  The picture to the left are not 'before' and 'after' shots.  This is an example of digital imaging to show you what your teeth will look like once work is complete.  Our patients don't have to 'guess' what their results will be!
-Joanne L.
My family and extended family have been patients of Dr. Linda Johnson for 13 years. We find her office to be quiet and restful. The staff is like family to us and all are caring professionals. Dr. Johnson always treats us with respect and explains each situation fully so that we can together decide on the best treatment plan. The office is flexible and tries to work around our schedules. My elderly mother, who suffered from dementia, was also a patient of Dr. Johnson for many years. Every effort was made to make her comfortable, help her to understand the procedures, and bring her in on one of her "good days".
I would highly recommend Dr. Johnson if you are searching for a caring, professional dentist!
-Ruby H.
Linda Jean Johnson was one of the nicest dentist I have ever met. Very caring & Professional she sat down with me to see what was going on with me & where my issues were with my pain. She was absolutely amazing. I would recommend her highly. The office was very clean & the staff was very friendly & helpful! Dentist like her are hard to find these days that really care the way she does.
-Ben G.
Dr. Johnson is excellent at describing what she is going to do as she works in one's mouth. Her shots area painless and performed quickly. I'm always pleasantly surprised by her constant updating her treatments with the latest equipment or procedures. Her facilities are always freshly appearing as well as are all of her staff associates.
-Patrick K.
Our family appreciates professional competence, attention to our concerns and interests. We have found those here with Dr Johnson and her outstanding staff. Great chair side manner is an added plus. Everyone here is especially careful to avoid any patient discomfort. No one looks forward to a dental visit, but this is as close to that as is possible.